Gas
We service onshore projects from upstream well sites through to power generation.
Coal
Our strengths are with surface activities relating to the management of gas at underground coal mines.
Project Examples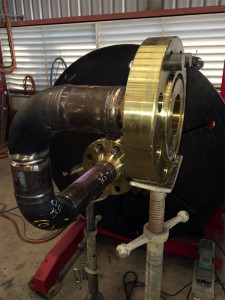 Project
Silver Springs Gas Process Plant – Reinjection
Project Scope
A facility refurbishment project involving 72 different spools with 780 Butt welded joints (that included 50NB, 80NB, 100NB 150NB and 200NB (23.01mm wall thickness) all Sch160/1500lb) using both A106 GrB and A333 pipe. This project required 100% NDT on all welded joints resulting in a radiography failure rate of 0.51%. This project also required PWHT (post weld heat treatment) with the 200NB Sch160. This process resulted in 100% pass rate on NDT before and after PWHT was performed.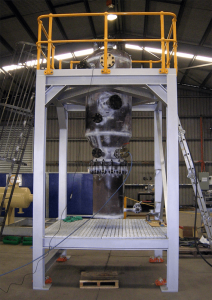 Project
Underground Coal Gasification Project
Project Scope
Vessel was designed in accordance with ASME VIII, DIV.1 (2010) with a design pressure of 1500kPa and fabricated from SA 516 Gr70 rolled plate, which was required to have HIC testing before fabrication commenced. This vessel required 100% NDT, which included radiography, ultra sound, magnetic particle and hardness testing.

Our Projects
AGL Energy
AGR Asia Pacific
AJ Lucas
Anglo American Coal Dawson
Anglo American Coal Moranbah North
Anglo American Coal Grasstree
Arrow Energy
BHP Billiton Illawarra Coal
Blue Energy
BMA Broadmeadow Coal
Bow Energy
CH4
Dart Energy
Eastern Star Gas
Fortune Liulin Gas(China)
Icon Energy
L&M Coal Seam Gas (NZ)
Linc Energy
Lucas Coal Technologies
Molopo Energy / Harcourt Petroleum
Origin Energy
Orion Energy (China)
Peabody North Goonyella
PT Elnusa (Indonesia)
QGC (BG Group)
Rio Tinto Hail Creek
Rio Tinto Mount Thorley
Rio Tinto Kestrel Mine
Santos
Vale Carborough Downs Coal
Vico Indonesia
Westside Corporation
Whitehaven Coal Group
Xstrata Blakefield South
Xstrata Oaky Creek No. 1
Xstrata Oaky Creek North
Xstrata United Collieries
ZeroGen